Description
Women's Tatoosh wellies with round toe, gum sole, fabric lining and 2-cm heel. Tatoosh is THE top name for the trendiest wellies and their reputation is gloriously upheld with the Socks, which takes its name from the warm sock lining at the top of the upper. Comfortable and elegant to boot! The Socks feature a strap in a contrasting shade and come in a variety of colourways including chocolate almond, charcoal, khaki and hound's tooth check. Suitable for slim calves.
Product type Boots & wellies
Shop Casual
Season Fall/Winter
Manufacture China
Heel height 2 cm
Leg height 35 cm
Calf circumference 35 cm
Size reference 38
Ref 8710
Upper/Ankle Rubber
Lining Textile
Detachable sole Yes
Insole Textile
Outer sole Rubber
Construction Vulcanized
Reviews
No reviews. Be the first to give your opinion!
Tatoosh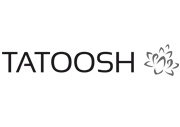 Tatoosh was born out of a passion shared by two sisters — Janet and Vanessa. In 2005 they both quit their jobs, one as an optician and the other a psychologist, and embarked upon their dream to create trendy and affordable fashion accessories. Every season they love to tell a new story through their exciting and varied lines of accessories. Tatoosh Rain: creatively customised wellies. Tatoosh City: urban-style shoes, bags and belts made from natural materials. Tatoosh Ethnic: true 70s-style sandals, gladiator sandals, satchels and beach bags. Vintage, current trends, creativity and everything girls love encapsulate the Tatoosh style. The brand was quickly spotted and taken on by big-name French brands (including Le Bon Marché, Galeries Lafayettes and Franck&Fils) and stylish multi-brand stores in Paris and throughout the rest of France (including Olga, BA&SH, Brand Bazar, AB33, Nanie, Espace Mirage and Taxiphone). The girls' success has gone from strength to strength and Tatoosh accessories are now available in most countries around the world. They are all the rage in Japan where high-end stores go mad for their fun, exclusive wellies, and you'll also find them in Italy, Spain, Portugal, Belgium, Scandinavia, USA, UK, Lebanon, Kuwait, Germany, Greece, Israel — the list goes on. Everyone loves Tatoosh!
All styles Tatoosh Women