Description
Men's Swear 5-hole lace-up nubuck leather shoe with round toe and rubber sole. The Swear label specialises in chic sportswear and counts celebrities such as Michael Stipes and the Libertines amongst its followers. Enriching its range is this classy lace-up with a velvety upper, topstitch detailing and super comfortable, all-leather lining. A look that's classic but contemporary.
Product type Lace-up shoes
Shop City
Season Fall/Winter
Manufacture Portugal
Heel height 1 cm
Ref 9870
Upper/Ankle Nubuck
Lining Leather
Insole Leather
Outer sole Rubber
Construction Vulcanized
*Recommended Retail Price in Fall/Winter 2009
Swear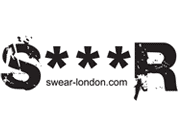 Swear products are designed by the partnership of Jose Neves and Isabel Ramirez who favour a casual style using prints and specially treated materials. The styles are simple but always eye-catching and innovative. Launched in London, Swear is now highly sought-after by fashionistas worldwide and is already a hot favourite among stars such as Charlize Theron, JT Leroy, REM's Michael Stipe, the Libertines and more.
All styles Swear Men