Description
Women's Studio TMLS Louanne patent leather high heels, with round, open toe, rubber sole and 10-cm heel. In a range of fabulous colours in glossy patent leather with a low-cut front, the Louanne by Studio TMLS is as feminine as it gets!
Product type High heels
Shop City
Season Fall/Winter
Manufacture Brazil
Heel height 10 cm
Size reference 38
Ref 34437
Upper/Ankle Nubuck
Lining Synthetics
Detachable sole No
Insole Synthetics
Outer sole Rubber
Construction Vulcanized
Studio TMLS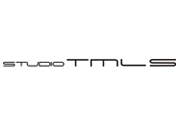 Studio TMLS spent the first 20 years of its life in London, where designers created collections with talent and devotion. Today this lovely fashion label created styles in London but inspired by the art of south Brazil - home of making quality shoes. Fabulously feminine, Studio TMLS shoes use the most beautiful materials and pride themselves on being extremely glamorous. The beauty know-how of the brand is reflected in all aspects of the collections, so that reasonable heels and flats also know how to be deliciously feminine and sophisticated. Fashionistas and fashion editors have not overlooked this fine achievement; they have immediately adopted the brand TMLS Studio as one of their favourites. Sarenza is now proud to make you enjoy the best policy possible: the deliveries and returns are free, and you have 100 days to decide. This is 99 days more than it takes to see how well Studio TMLS shoes go with your feet!
All styles Studio TMLS Women