Description
Summer wouldn't be summer without the Sedona high heels, and that's a fact! It is impossible to resist these fabulous shoes with their oversized polka dots and gorgeous knotted open toe... The Sedona from Rocket Dog revive the best of the 80s and we love them!
Women's Rocket Dog Sedona synthetic high heel with open toe, gum sole and 7.5-cm heel. With fixed insole.


Product type High heels
Shop City
Season Spring/Summer
Manufacture China
Heel height 7.5 cm
Size reference 38
Ref 71911
Upper/Ankle Synthetics
Lining Synthetics
Detachable sole No
Insole Textile
Outer sole Rubber
Construction Vulcanized
*Recommended Retail Price in Spring/Summer 2013
Rocket Dog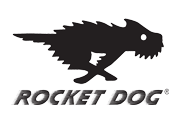 Behind the Rocket Dog brand are two shoe manufacturers who have been responsible for the design and marketing of labels such as Candies, Esprit and Sam & Libby for forty years.

Their dream was to create a young, dynamic shoe and clothing range that would appeal to anyone and everyone who refuses to grow old. In 1997, they launched the brand's debut product; the "California" sandal. It was a roaring success and the Rocket Dog brand was born.

In January 1999, Rocket Dog joined forces with New York Transit Inc. in a move that improved its market visibility, and its sales outlets multiplied on a global scale.

Rocket Dog shoes are aimed at young, independent women who love fashion and mixing styles and won't think twice about rocking up a "sensible" look with Rocket Dog's overkill pumps.
All styles Rocket Dog Women