Description
Women's Mellow Yellow Jortensia leather sandal with round, open toe, buckle fastening at the ankle and leather sole with 0.5-cm heel. With a metallic leather upper, the Jortensia by Mellow Yellow comes in gold and silver. A gorgeous shoe for sunny days!
Product type Sandals
Shop City
Season Spring/Summer
Manufacture Asia
Heel height 0.5 cm
Ref 35692
Upper/Ankle Leather
Lining Leather
Insole Leather
Outer sole Leather
Construction Vulcanized
*Recommended Retail Price in Spring/Summer 2011
Reviews
No reviews. Be the first to give your opinion!
Mellow Yellow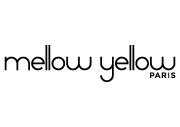 Mellow Yellow: The choice of name alone speaks volumes about this brand founded by Parisian Bruno Van Gaver. Referring to the light-hearted song of the same name from the 60s, Mellow Yellow evokes the gentle charm and humour that is the brand's signature. Mellow Yellow shoes were an instant hit when introduced to fashion professionals in 2003. Their cutting-edge design fits in easily with life's everyday pleasures, and the super-trendy styling is instantly wearable and accessible. In the same year, Mellow Yellow opened up a boutique in the heart of one of Paris's most fashionable quarters. Low boots, shoe boots, pumps, heels and sandals all in the colours of the moment, muted or bright, flowing or more structured, casual or the ultimate in chic... Mellow Yellow has a definite place in our ideal style file!
All styles Mellow Yellow Women