Description
Road rockers who love causing a stir with their boyish style can enjoy the mischievous look in their splendid Kendall boots! The superb overall patina with its luminous metallic shine puts the Méliné Kendall at the cutting edge of trendiness. Wicked!
With fixed insole.

Product type Ankle boots
Shop Large sizes
Season Fall/Winter
Manufacture Italy
Heel height 3 cm
Leg height 5 cm
Size reference 38
Ref 81799
Upper/Ankle Leather
Lining Leather
Detachable sole No
Insole Leather
Outer sole Rubber
Construction Vulcanized
*Recommended Retail Price in Fall/Winter 2013
Reviews
No reviews. Be the first to give your opinion!
Méliné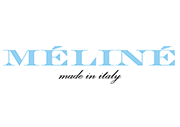 Meliné took a daring step by blending two seemingly incompatible worlds: the world of cutting-edge fashion and the world of Italian shoe craftsmanship based on ancestral techniques. The result? International success!
Meliné was created in the early 2000s with the meeting of two shoe enthusiasts who decided to combine their strengths and experiences. From the beginning, a touch of eccentricity dripped into Meliné's creations, which are characterised by a bold and sassy exuberance—the essence of fashion!
Made in the Marche region of Italy, Meliné shoes are created from aged leathers and finished with hand stitching. Curious, inventive, and imaginative, Meliné continues to win over plenty of aficionados and lovers of beautiful works!
If you do not already know about Meliné, head to Sarenza.co.uk for what will be a memorable encounter!

All styles Méliné Women