DELSEY
Sac à dos protection pc
Description
Delsey Sac A Dos Protection PC nylon backpack, worn over the shoulder with 2 adjustable straps, flap fastening. Size: 45 x 10 x 36 cm. Ultra-light and strong and stamped with Delsey quality, the Sac A Dos Protection PC backpack is perfect for safely carrying your laptop thanks to its secure compartments.
Product type Laptop cases
Shop City
Season Fall/Winter
Manufacture Europe
Ref 46952
Upper/Ankle Textile
Lining Textile
Construction Injected
*Recommended Retail Price in Fall/Winter 2011
Delsey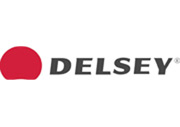 The Delsey brand has a rich history: the name is a contraction of DELahaye, a company specialising in the manufacture of cases and boxes for photographic equipment, typewriters and record players since 1911, and SEYnhaeve, from the name of three brothers who got together in 1946 to found Delsey. The brand launched its own luggage range in 1965, introducing groundbreaking technological innovations and swiftly gaining international recognition. Delsey luggage represents the pinnacle of quality. The stringent endurance tests speak for themselves: the locks and zips have to withstand being opened and closed 15,000 times, the wheels have to travel 64 km on abrasive surfaces peppered with obstacles, the shells have to defy 42 sharp falls, and the cases themselves have to survive rough handling in rotating drums to verify their ability to resist random impacts... an assault course that ensures the finished products will last a long, long time. Delsey luggage is known and respected for its simple and effective design and its unrivalled functionality.
All styles Delsey Bags