Description
Clarks' delightful Cary Jane heels, with their rounded toe and angular heel, bring a Victorian touch to contemporary style. Most of all, we love that suede upper of the exquisite Cary Jane from Clarks Originals, not to mention the square heel, crepe sole and fine buckle straps.
With fixed insole.


Product type High heels
Shop City
Season Spring/Summer
Manufacture Brazil
Heel height 5.5 cm
Size reference 38
Ref 72499
Upper/Ankle Nubuck
Lining Leather
Detachable sole No
Insole Leather
Outer sole Crepe
Construction Vulcanized
*Recommended Retail Price in Spring/Summer 2013
Reviews
No reviews. Be the first to give your opinion!
Clarks Originals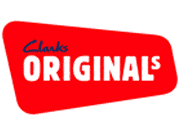 In 1825, Cyrus Clark opened a small business specialising in sheepskin products. Three years later, he was joined by his brother James and together they decided to make sheepskin slippers with the skin side out. By 1900, the family firm C&J CLARK LTD had become the number one English shoe manufacturer. From the 1930s, family members at the helm of the company travelled the world in search of new ideas. The post-war period marked a turning point in the brand's history with the launch of two legendary styles within ten years of each other. The Desert Boot, the brainchild of Nathan Clark and modelled on the boots his army officer friends bought in the bazaars of Cairo, soon became a great classic when it was launched in 1950. Then it was the turn of the Wallabee, another must-have best seller, which stepped out for the first time in the 1960s. Forty years on, Clarks Originals still boast inimitable style, timeless design and craftsmanship, and legendary comfort thanks in no small part to their genuine crepe soles. These qualities secured a bright future for Clarks Originals shoes — and were certainly made to last!
All styles Clarks Originals Women
Discover other styles from Clarks Originals