Description
Women's Bloch Astaire 5-hole lace-up, leather brogue with round toe and leather and gum sole. The width of the shoe in size 5 is 3.2 inches. These Astaire brogues by Bloch draw on the slim design of the pump as well as the androgynous style of the derby. A light, discreet and graceful style. With fixed soles. Shoe width in size 5: 3.2 inches.
Product type Lace-up shoes
Shop City
Season Fall/Winter
Manufacture Thailand
Heel height 2 cm
Size reference 38
Ref 26100
Upper/Ankle Leather
Lining Leather/textile
Detachable sole No
Insole Leather
Outer sole Rubber
Construction Vulcanized
Reviews
No reviews. Be the first to give your opinion!
Bloch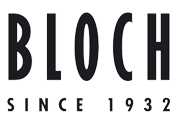 Bloch shoes started through the world of dance. The brand was founded in Sydney in 1932 by Jacob Bloch, a Russian emigrant passionate about ballet. Hearing dancers complaining of foot ache, he promised to design pointes and demi pointes adapted to the morphology of the feet. He kept this promise — marking the start of an adventure that's continued for 75 years and has never been so topical. Having kitted out ballet troupes the world over, Bloch is now cladding the feet of fashionistas! The brand collaborated with Australian designer Jozette Hazzouri to break into the hip and happening domain of urban ballet pumps. Bloch pumps are bright and colourful, chic and trendy, and of course, highly comfortable with extra-flexible leather or rubber soles. Bloch pumps are now also available in miniature for babies and little girls who twizzle and twirl in their mothers' footsteps. The old promise made by Jacob Bloch to the dancers has become a guarantee of perfection that the brand applies to all its creations.
All styles Bloch Women