Description
Bensimon lace-up split-suede sports shoe. This sports shoe is a funky new take on the traditional Bensimon design that has been an undisputed classic for years and is synonymous with quality. Easy to wear, you'll never want to take these trendy shoes off!
Product type Trainers
Shop Casual
Season Fall/Winter
Manufacture EC
Ref 19515
Upper/Ankle Nubuck
Lining Textile
Insole Textile
Outer sole Rubber
Construction Vulcanized
*Recommended Retail Price in Fall/Winter 2011
Reviews
No reviews. Be the first to give your opinion!
Bensimon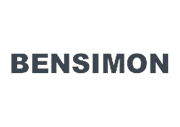 Bensimon: everyday designs that have kept pace with the latest trends for 25 years. Inspired by army canvas sneakers, Serge Bensimon created the Bensimon tennis shoe which was immediately adopted by the fashion world. Ever since, Bensimon trainers have become an absolute must-have in the wardrobes of men and women across the world.

Years of selective distribution and creative marketing have made this shoe a classic. Celebrities and it-girls alike have all incorporated the little canvas shoe into their glamorous and enviable style, and icons such as Brigitte Bardot, Sophie Marceau, Jane Birkin and Naomi Watts have contributed to the brand's iconic history.

Despite being copied by other brands, Bensimon remains unique in the market. Its plimsoles are both glamorous and functional, simple and sophisticated, luxurious yet accessible, humble but legendary. Bensimon is the quintessence of French elegance and simplicity, and its chic, universal and timeless creations have made it a fashion staple with all generations.
All styles Bensimon Men
Discover other styles from Bensimon